semana santa en sevilla
Share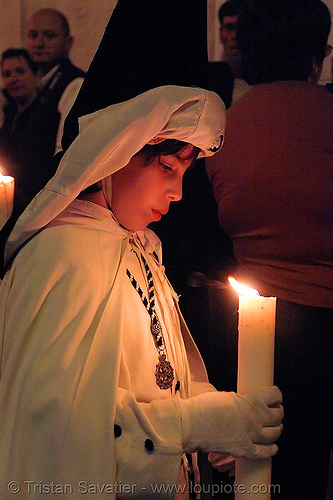 Fotos de la Semana Santa en Sevilla.
Photos of the Holy Week in Sevilla, Spain.
2009 : 5 - 12 de Abril
2010 : 28 de Marzo - 4 de Abril
2011 : 17 - 24 de Abril
For more informations on this event, check Wikipedia's excellent articles:
- Holy Week in Seville (on Wikipedia)
- Semana Santa en Sevilla (on Wikipedia) (the best info but in spanish)
Please don't hesitate to add this Photo-Set to the External Links (Enlaces externos) of the spanish Wikipedia article if you think it deserves to be referenced. The rules prevents me from adding it myself.
American people notice that the costumes of the Nazarenos are similar to those of the Ku Klux Klan (KKK).
See the article Ku Klux Klan regalia and insignia (Wikipedia) that explains the origin of the KKK costumes.